We take care of your (holiday) home
Happy Second Homes 47 ensures that your holidayhouse is checked during the periods that you are not in France.
We visit your house, garden and swimmingpool at agreed times and frequencies and inform you in writing or pictures. Such a relief that a trusted person looks after your valuable property during your absence.
We will keep your swimmingpool and garden in order during your absence or as agreed.
Consider the option that we coordinate the rental of your holiday home. Ofcourse as agreed and adjusted to your personal wishes.
Imagine the comfort of arriving at your holiday home and it is immediately ready for use. Nice warm water, the house has already been cleaned, the beds are made, de the fridge is on and is provided with a bottle of white wine and a delicious cold beer.
Your holiday has started in your happy second home !
Services
MAINTENANCE OF YOUR HOUSE, GARDEN AND POOL

PAINTING, LAYING WOODEN FLOORS, ADVICE AND PREPARING FOR SELLING

YOUR HOME COMPLETELY READY FOR USE ON ARRIVAL

CHECKING THE HOUSE AFTER STORM, HEAVY RAIN OR A PERIOD OF HEAVY FROST

SECURE BY VISITS AND CHECKS AT YOUR HOME ACCORDING TO AGREED FREQUENCIES
Rental
COORDINATING THE CHANGEOVER DAYS

RECEIVING TENANTS

KEY TRANSFER

MEDIATION IN RENTAL

ADVICE IMPROVING RENTALABILITY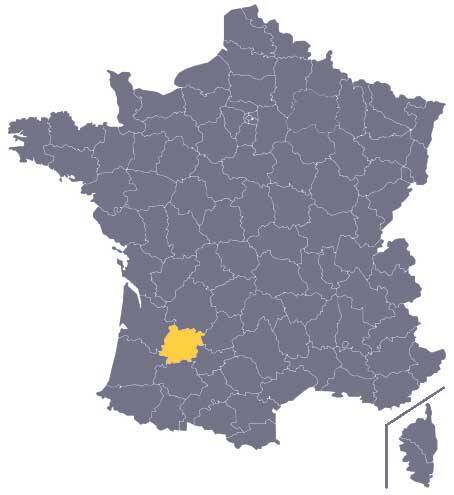 In 2022 we have choosen to turn the rudder and move to France. After a short period of searching we have ended our quest and established us in the region Lot et Garonne.
And we got started in the way that family, friends and relations know us: natural, personal, lots of energy and a healthy dose of work ethic!
The fact that we can count on an extensive local network makes our work al lot more effective. And you enjoy the benefits.
We are happy to handle small renovations in the house or garden energetically. With our many years of experience in the outdoor life, holidayhomes and services, we are experienced in providing optimum service and executing your personal wishes concerning your second home.
Our goal is to unburden you. We are happy to discuss your questions and wishes and work to be carried out with you on location. We will put maximum effort in taking care of your holiday home and ensure that you and your guests can enjoy the holiday to the max.
I'd say with the help of Happy Second Homes 47. So contact us!
More information or share a nice experience?
Just call, text or mail me.
Hope to meet you soon!
Laurens Schiks